The name Jomar was created when Raymond Saidel decided to take the names of his first two children Joanna and Marc. Contrary to decades of incorrect data which used the names John and Margaret.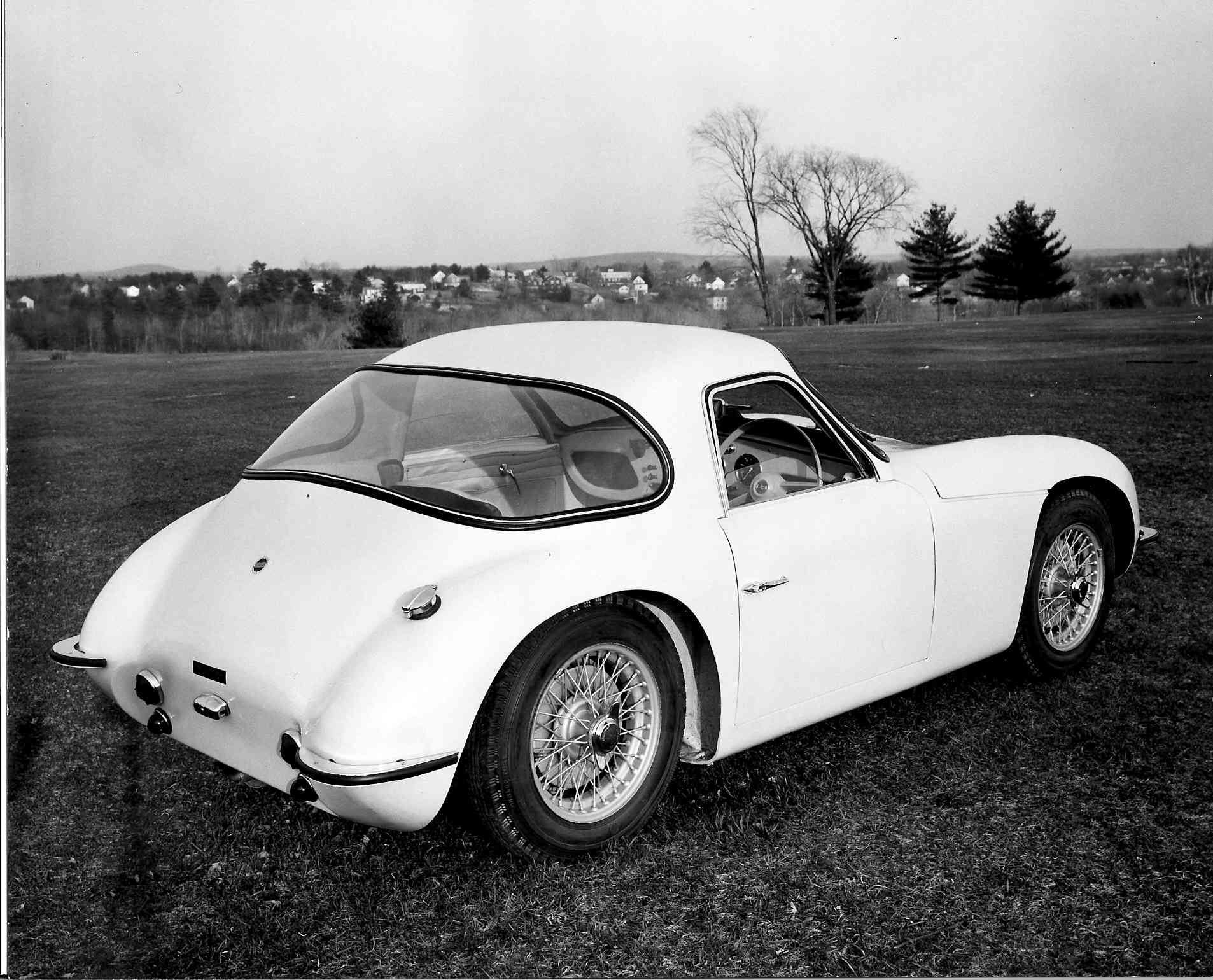 Above Chassis 7/FS/103 Fiberglass Jomar Coupe April-May 1958
This website will tell the story of how a small town Oldsmobile dealer with a passion for racing built a market for his own cars and propelled a small garage in Blackpool, England from infancy to a full production car known the world over.