THE JOMAR MK I, DELLOW CHASSIS
By December2nd 1955, Saidel had acquired a new Dellow Mark V sports car chassis from Dellow Motors limited.
#410.M.555, engine #168602 1172 c.c 92.5mm stroke X 63.5mm bore, 4 cylinder, 100hp, GROSS WEIGHT8.5
Cwt., 9'2"long chassis, 4'5" wide. 3'1" high, for $1230.40 When latter asked about the car, Saidel responded:
"The Dellow was a TRIALS car, it was a terrible choice
of chassis. It was far too heavy and its choice
demonstrated how very little I knew about what I was
doing. It was a dumb choice for me to make. We tried
to increase power on the obsolete flat head Ford with
Aquaplane equipment. It was a disaster. The worst
handling car I ever drove. After a race at
people watching were astounded to see the inside rear
wheel lift as much as a foot off of the ground while
cornering. The car didn't even have hydraulic brakes,
they were cable and they slipped."
Within days of his letter to TVR, the Dellow Mk V chassis arrives at Merrimack Street Volvo and construction of the aluminum body begins. Ray Saidel, Lou Turner and Norman Leads hand hammered the aluminum bodywork for the first Jomar on the 2nd floor of the Merrimack Street Garage above the Oldsmobile showroom. This work is mostly done after the work day and at night. The Dellow chassis, although much lighter than the Allard, were archaic in design, with cable brake systems, and solid axles, but they were extremely reliable. In later years Ray would remark,"it was a dumb idea, we never should have went that route but we didn't know any better, we were learning".
TVRs response was quick and Ray sent a c able to confirm the price: (INSET BROCHURE)" Re:VIIc-Climax If 640 lbs is price delivered on board freight insurance included Port of Boston please cable we will send 500deposit.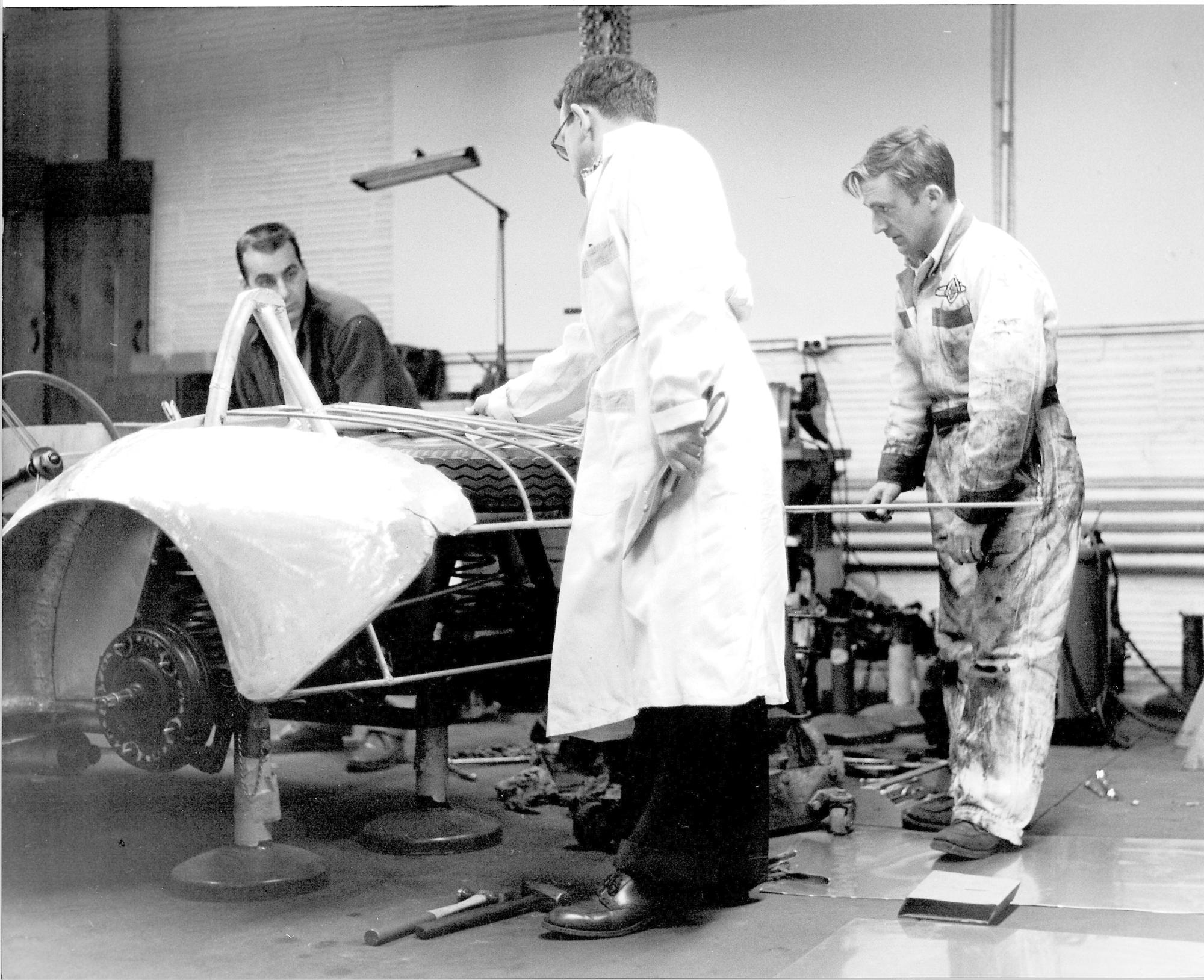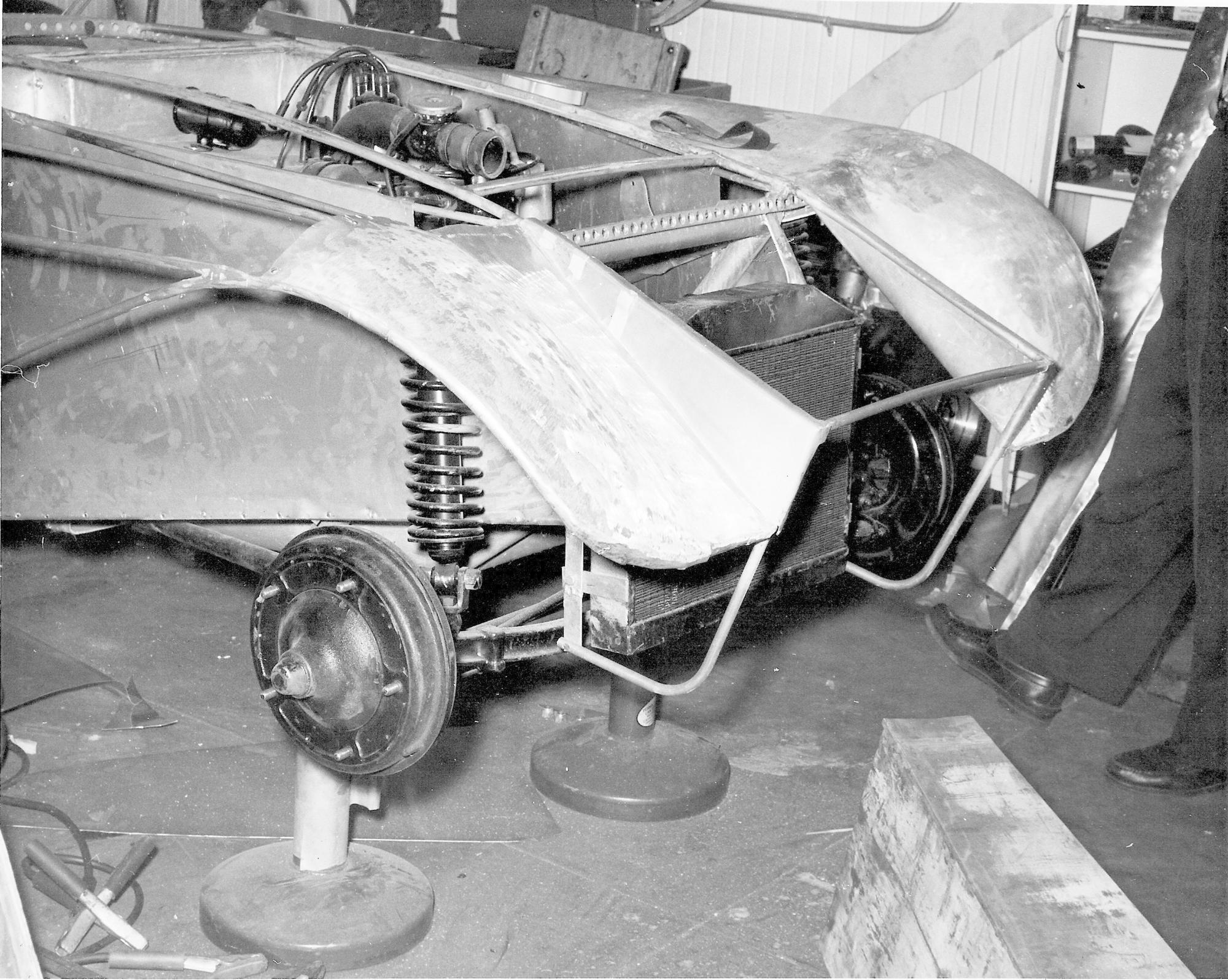 John Nachasin, Ray and Norm Leeds. Ray Saidel Collect
Front of the first Jomar MK I. Ray Saidel Collection
Norman Leeds, Ray Saidel and John Nachasin behind. Ray Saidel Collection
John Nachasin and Ray Saidel. Ray Saidel Collection
Soon Ray would have the car racing at the Mt Equinox hillclimb.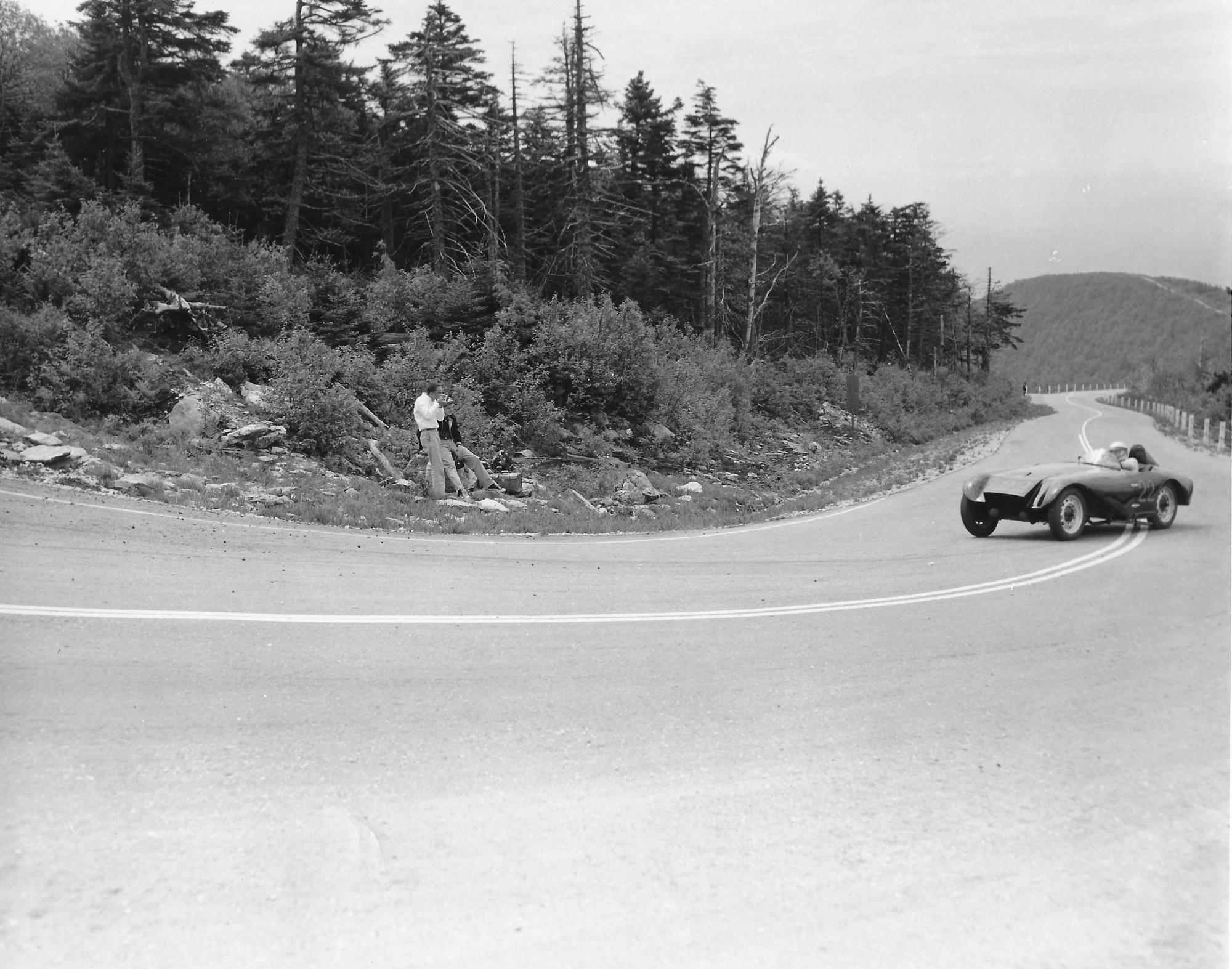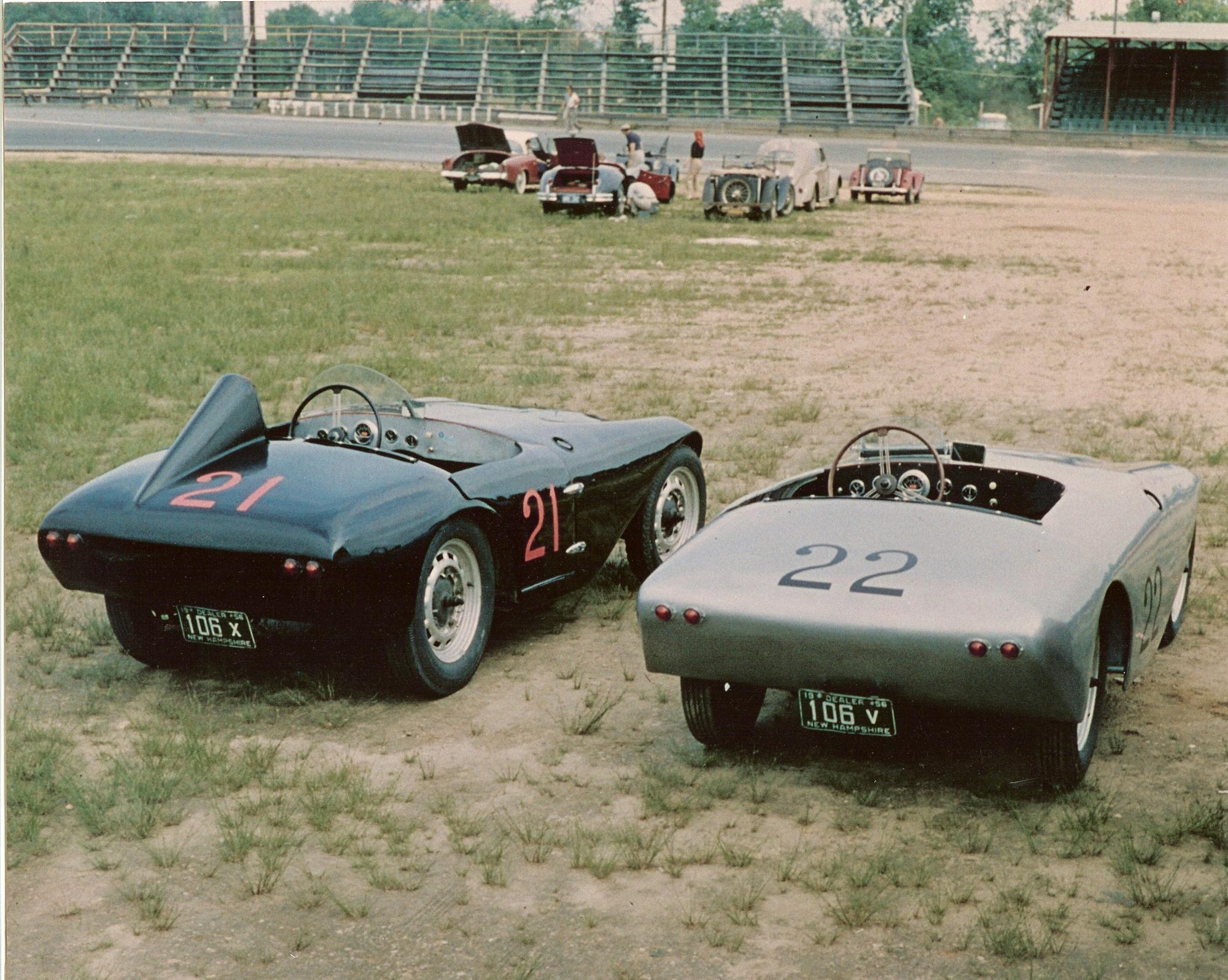 Above is both of the Dellow chassis Jomars at Thompson. Photos from Ray Saidel Collection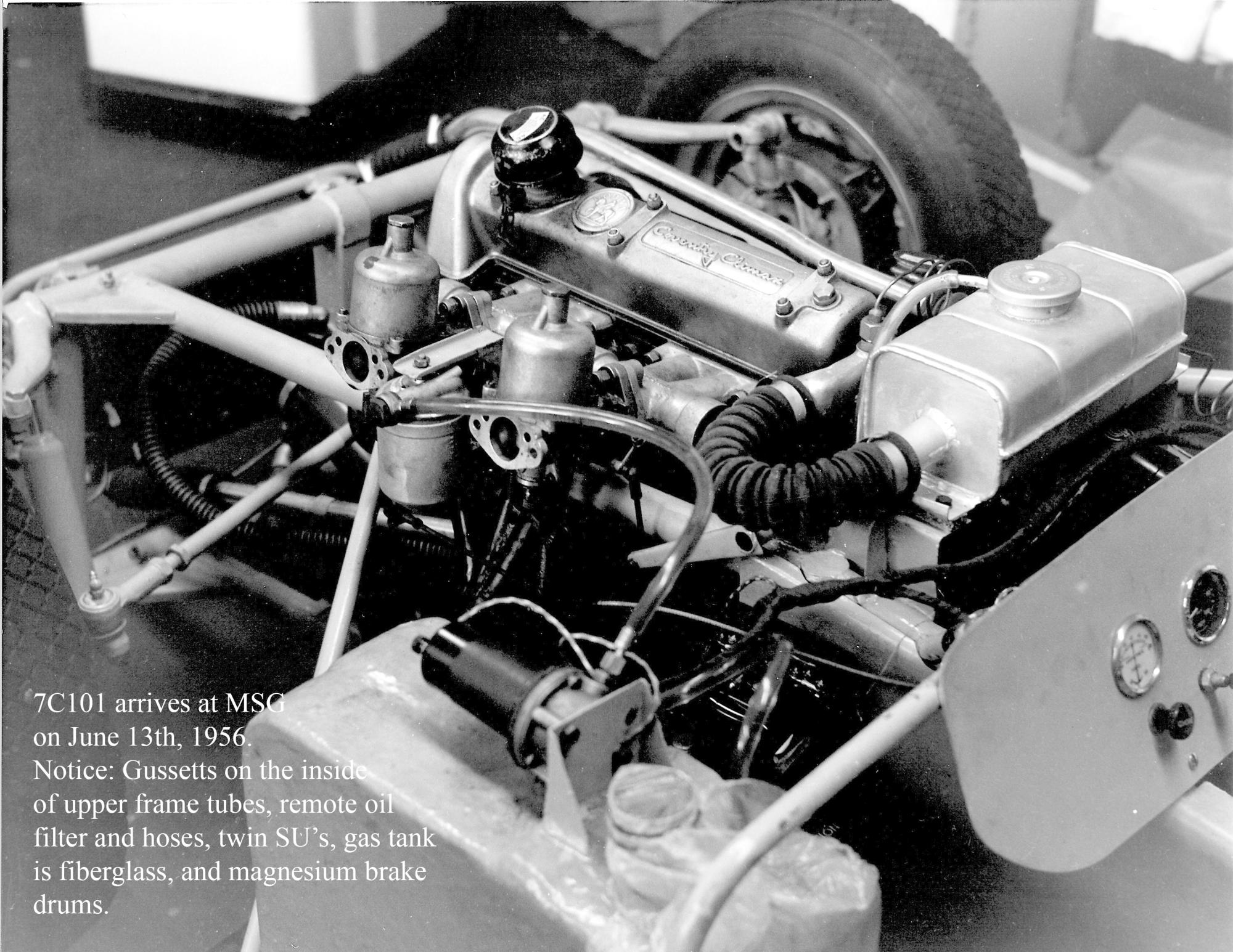 7/C/101 the first TVR chassis before shipment to Ray Saidel. VW brake setup only used on this car. Ray Saidel Collection
7/C/101 arrives at the Merrimack Street Garage June 1956 and bodywork starts immediately. Ray Saidel Collection
July 1956 Ray Saidel Collection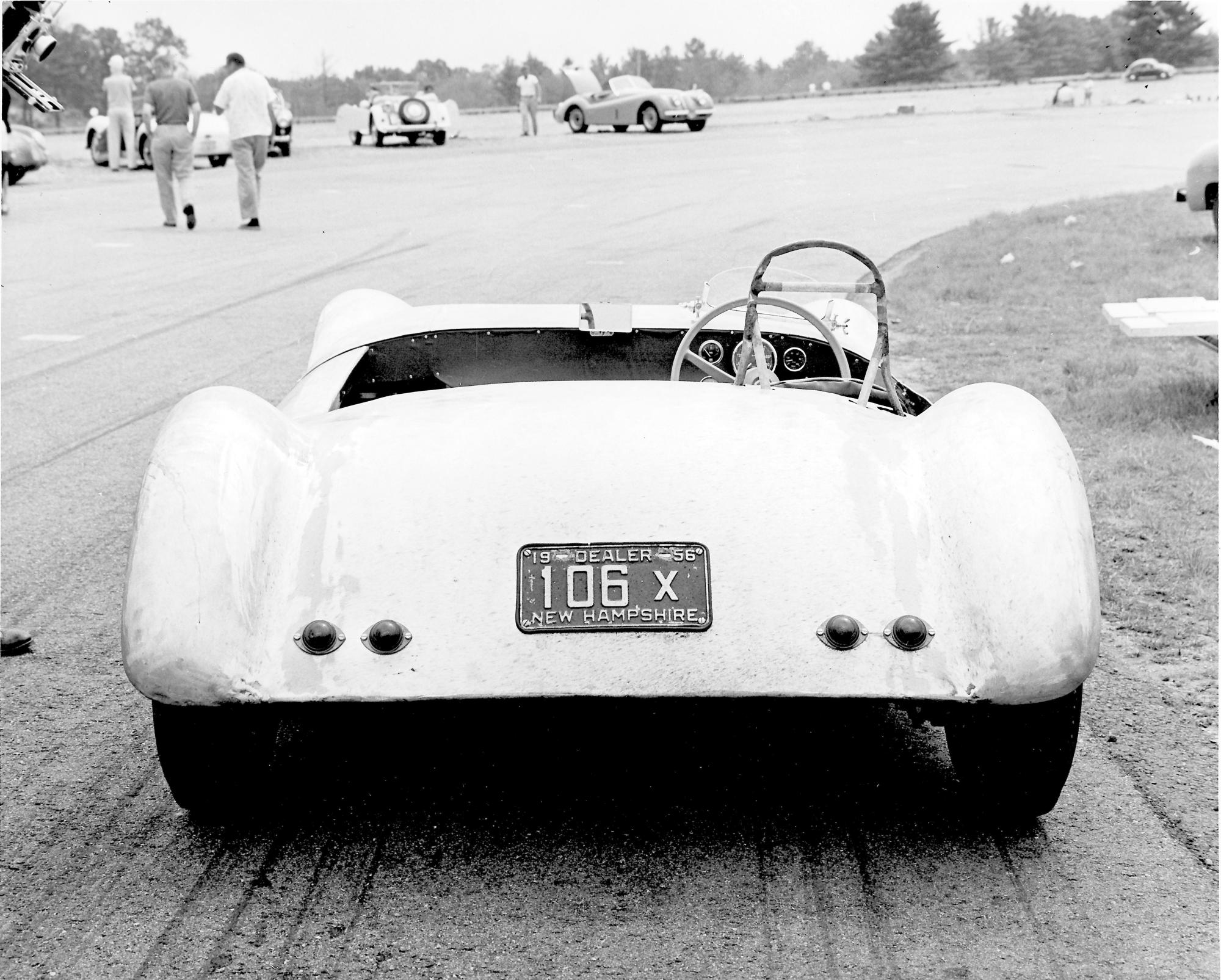 While still racing the Jomar MK Is Ray, Lou Turner and Norm Leeds rush to body 7/C/101 and have it on the track August 5th for testing. The testing proved various chassis issues including king pin failures which would shelve the Jomar MK II from competition for the rest of the season. Ray would shift back to racing the Mk I Jomars.