AN AD IN MOTOR MAGAZINE
In the spring of 1955 TVR Engineering received inquires from all over the world about their ad in MOTOR magazine. Russell Hilton of Vancouver, British Columbia asked for particulars on their chassis and bodies. Francisco Cuevas, of Mexico asked about TVR products for importation into Mexico. TVRs' ad described a multitubular chassis being designed and built in England. It weighed 112 lbs. and was capable of taking components manufactured by the British Motor Corporation. The chassis was suitable for almost any power unit up to 2.5 liters.
Ray Saidel had also taken interest in the ad in Motor magazine, and by August of 1955 he had sent a letter to TVR requesting a brochure and further information. In his September 2nd response to Saidels inquiry, Bernard Williams sent the brochure and also mentioned a new design of which a prototype had been sold already. Either chassis was available for L50, frame only.
This new design was for sports/racing, weighed a mere 64 lbs., and could handle a power unit of up to 2 liters. The new was fitted with a 1.5 liter M.G. engine and a fiberglass shell weighing just under 10 cwt. ( lbs.). Unfortunately, the communications with TVR started slowly., Saidel had acquired another Dellow Mark V sports chassis from Dellow Motors limited:
In 1955, his first season racing, Ray garnered the SCCA C Modified Championship. Paul Timmins Memorial Award for Sportsmanship. Of all his trophies Raymond appreciated this award the most. During this season, Ray was introduced to the miriad of small sports cars and their enthusiasts. Over the next 5 years, he would acquire 16 foreign car franchises, design and build and race his own series of race and road cars and grow the Merrimack Street Garage by leaps and bounds. Austin, Austin Healy, Alfa Romeo, Borgward, Citroen, DKW, Dyna-Panhard, Fiat, Hillman, Humbar, Isetta, Jaguar, Lotus, MG, Morris, Saab, Sunbeam and Oldsmobile were all sold and serviced by Merrimack Street garage.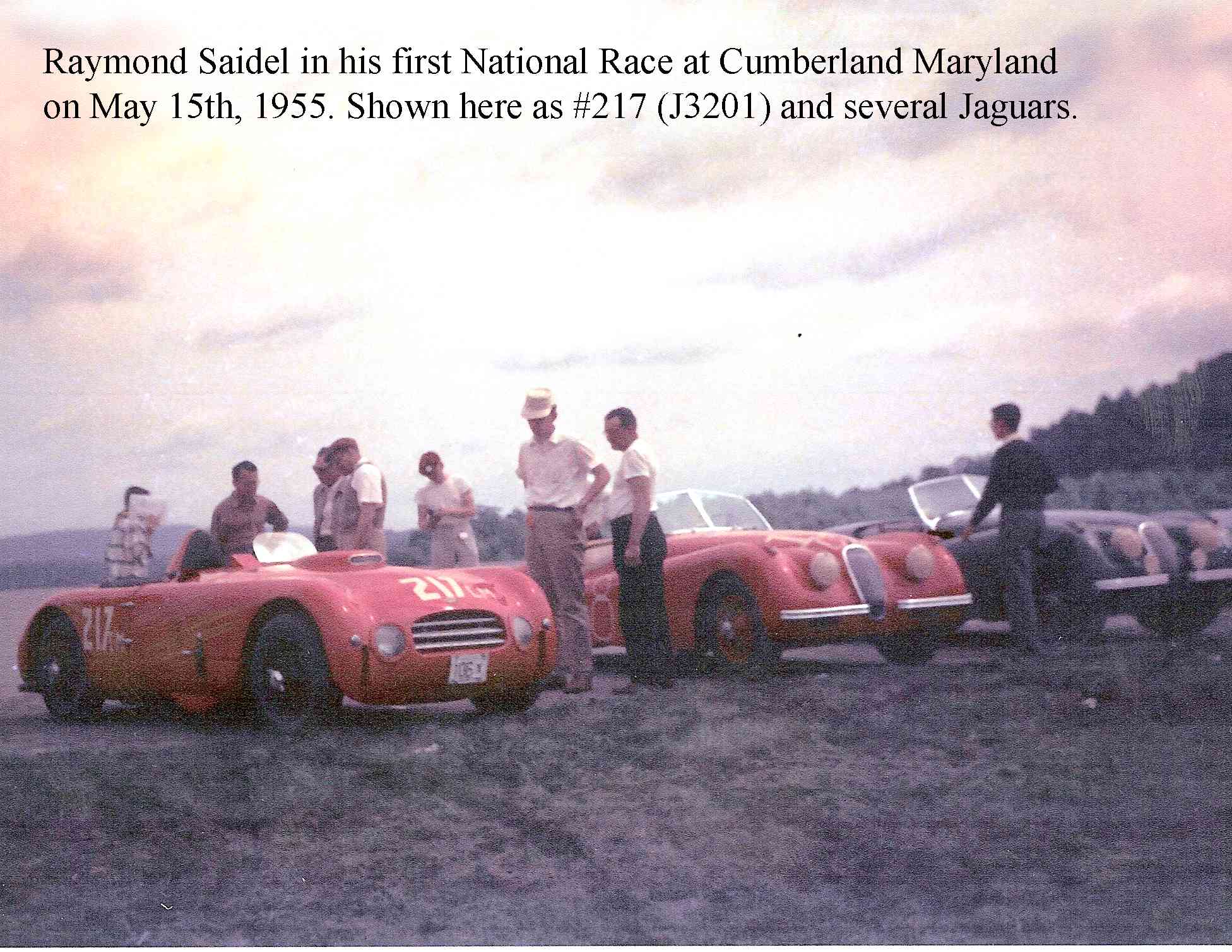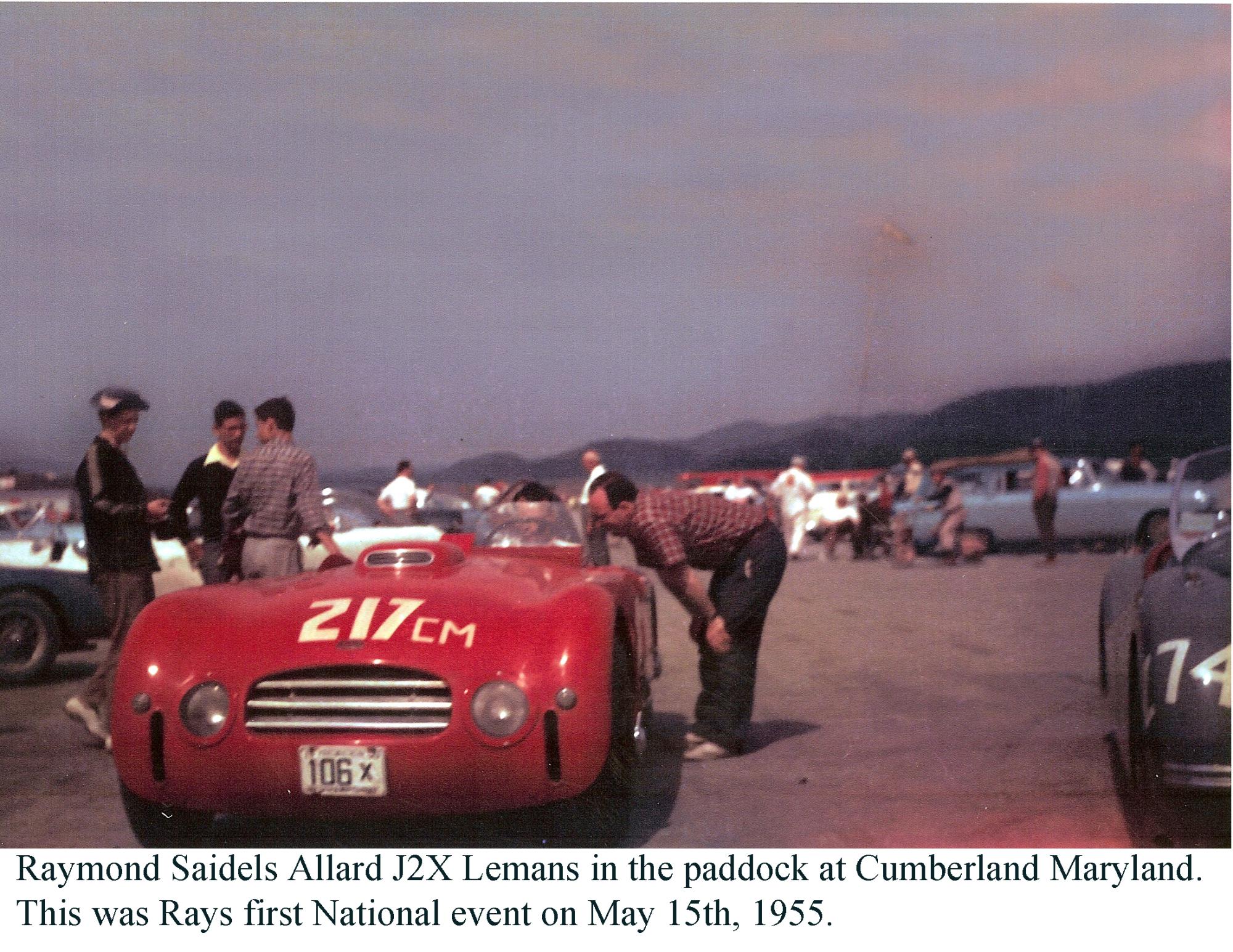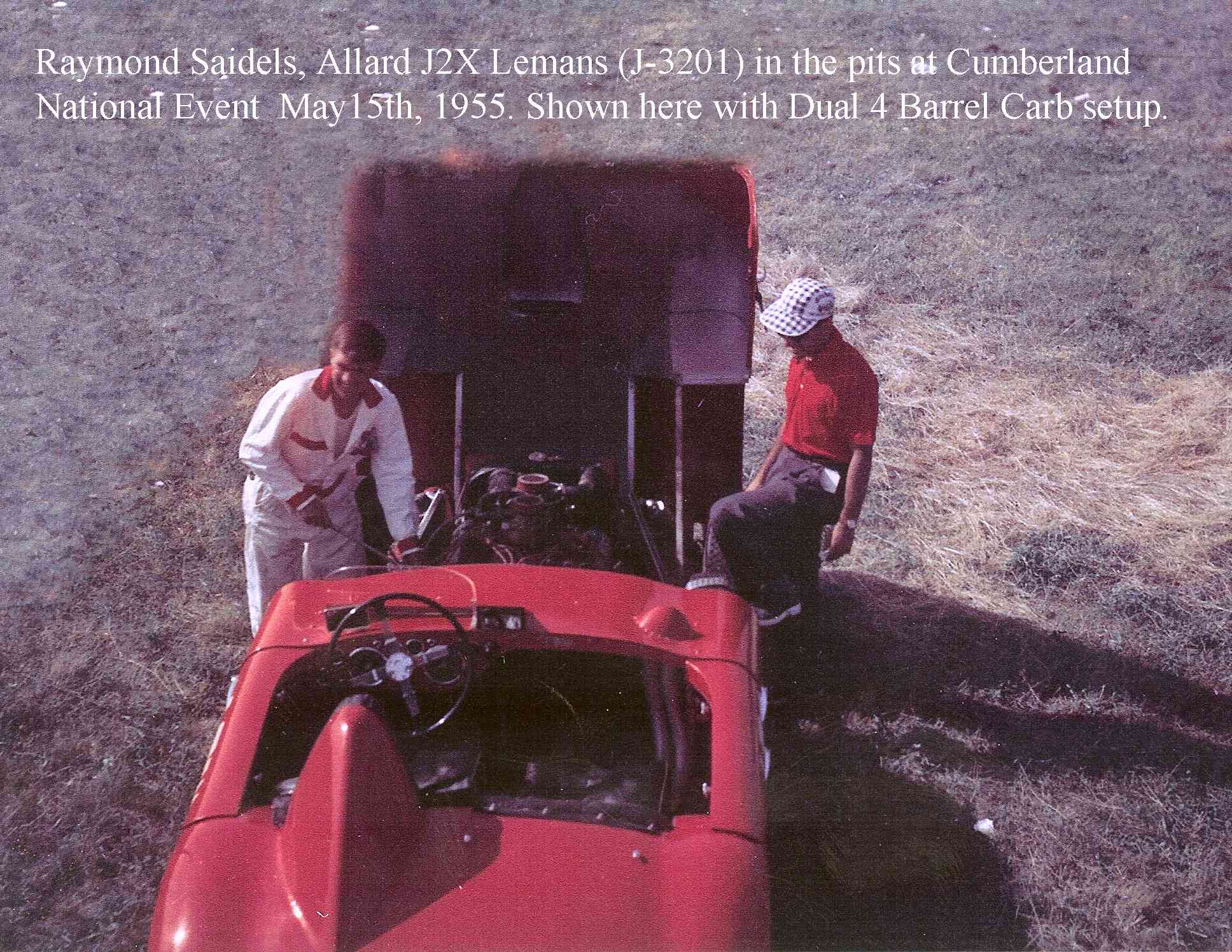 PROJECT JOMAR begins with an Allard J2X Lemans
Raymond's Allard was a powerhouse, but its large weight and poor suspension didn't meet with Raymond's expectations. "At the Glen on the fast downhill at over 100mph the car would shoot from side to side on the road, partly due to road conditions but mostly due to the suspension design and lack of aerodynamics of the car. During the 1955 season he goes so far as to build his own replacement nose for the Allard with more aero down force on the nose at high speeds seen in the backround of this Mk I picture. Ray Saidel (center) and Norman Leeds (right) burning the midnight oil on the 1st Mk I, Jomar. Allard J2X Lemans in the backround with downforce nose.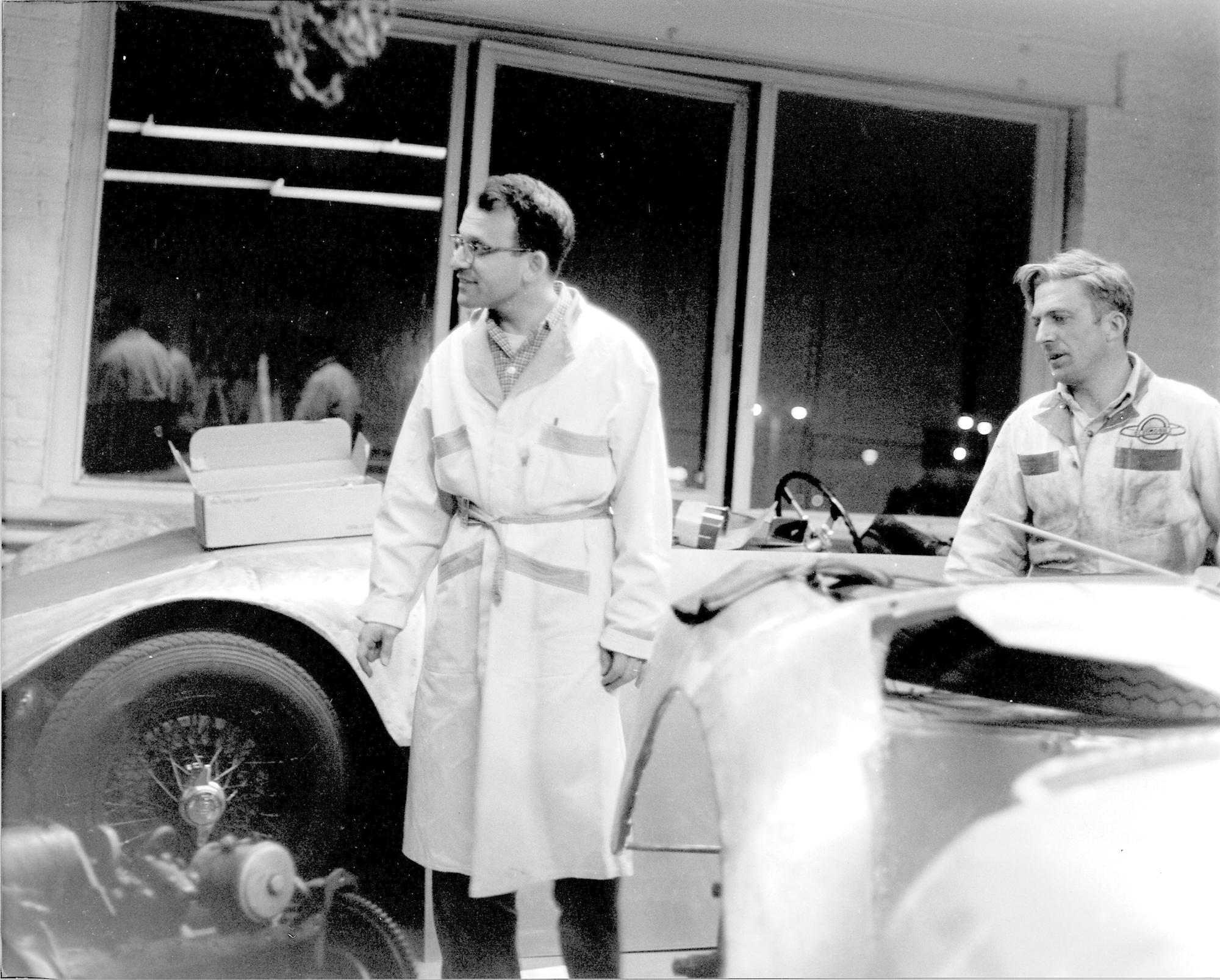 As the 1955 season progresses Ray investigates other sports cars and the thought of buying decided to build his own car, and spent considerable time looking at the different classes and competitors. He envisioned a car built at the Merrimack Street garage and looking as the rendition to the right.
"The Jomar". This name was derived from his first two children Joanna, and Marc. During the 1955 season Ray sent formal inquires to Elva, Dellow and TVR. In August, while scouring through the British magazine Motor, Ray saw an advertisement for a new chassis design from TVR Engineering. He requested more information. The response a week later was a brochure on TVRs Multitubar saloon chassis but also a note about a new Sports/Racing Chassis that only weighs 64 lbs. Bernard Williams goes on to mention that they have just finished a sports car using this chassis and fitted with a 1.5L MG engine and glass fiber bodyshell.
At this point Ray planned to install an Aquaplane modified Ford 10 engine in a modified Dellow Mk V chassis. "We have a growing potential market here in New England for a low priced sports/racing (accent on the racing) car….If a suitable unit could be constructed by your firm at a low enough price, future orders would be on a basis of 3 chassis at a time. The racing class we are building the Aquaplane Ford 10 to compete in has been changed. American SCCA regulations now would put this 1172cc car in the new class F Modified (with 550 Porcheses, Lester MG's etc. The new class limits are 1100cc to 1500cc.) Using the climax 1100cc or the sleeved to under 1100 cc Ford we would be competing with the Mark Nine Lotus-Climax, the Abarth, 1092 cc Oscars and 1100cc Porsche Spyders. The course is 1.5 miles around with 8 turns. The Mk IX Lotus-Climax dominates its class here."
By December SCCA changed the structure of its classes, and the 1172 c.c. car was put in the new class F modified (Porsches, Lester MG's etc.) which had limits of 1100 to 1500 ccs. If Saidel could obtain the climax 1100cc or the sleeved to under 1100cc Ford he'd be competing with the Mark Nine Lotus - Climax, the Abarth, 1092cc Oscars and 1100cc Porsche Spiders. Rays thoughts turned to TVR:
Input TVR response quotes
A scratch pad found in the Jomar files indicates that Raymond was seriously analizing several different racing classes:
E-Modified (Maserati/Bandini-Offy/Fraszer-Nash/1.9 Ferrari/Kieft Bristol/Arnold Bristol/BMW 328)
F-Modified(Pooper/Possette/Lester MG/Porsche Spyder/ Spyder 550 Porsche)
G-Modified(Lotus/Denzel/VW Special/Siata)