7/FS/101
Years ago Walt Armstrong had driven by a car dealership in Maine. In the back lot was an old racecar on a trailer. Walt had inquired for several years about the car but it was not for sale. One day Walt stopped again and was able to buy the car. The car was identified as 7/FS/101 by its red fiberglas resin body. Only this car and 7/C/105 were built this way. Walt sold the car to Alex Saidel and the restoration has been slow. Below is a picture of Ray Saidel next to 7/FS/101 as well as a picture with the bodywork close to completion.
7/FS/102
Last known to have been hillclimbing and caught fire. Whereabouts currently unknown.
7/FS/103
Currently owned in the New York area. The pictures below were taken when this car came back to the east coast before going to its current owner.
7/FS/106
Current whereabouts unknown
7/FS/110
Currently located in Missouri, this picture is circa 1990s
7/FS/105
Found and purchased in 2004 and currently owned by ALex Saidel and under restoration.
7/FS/104
Current whereabouts unknown.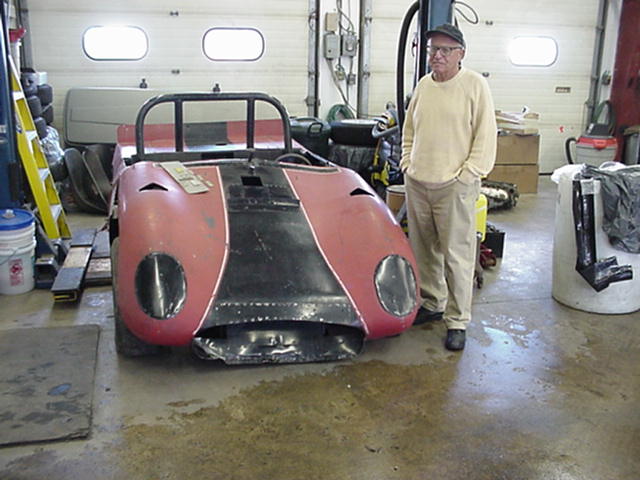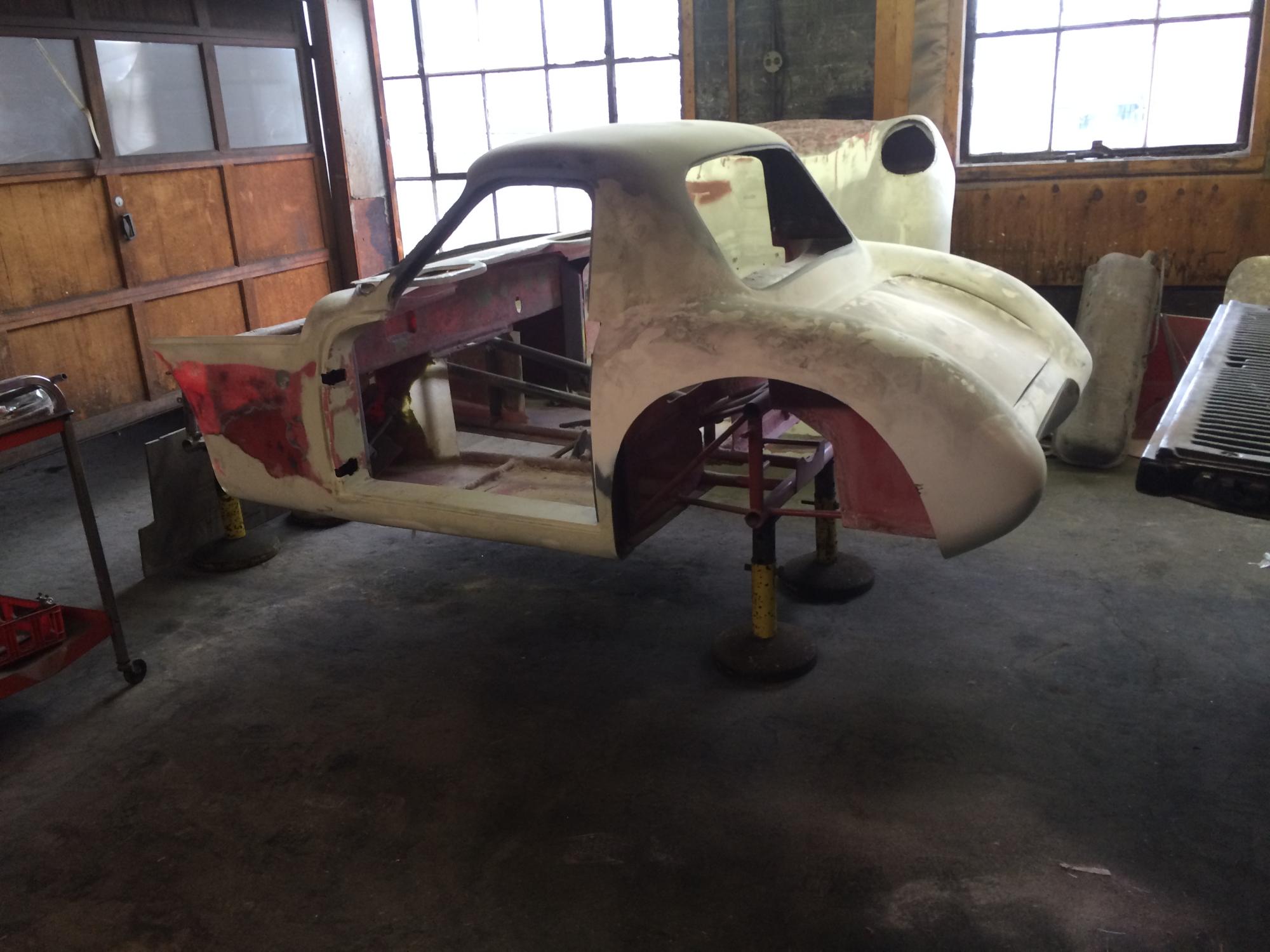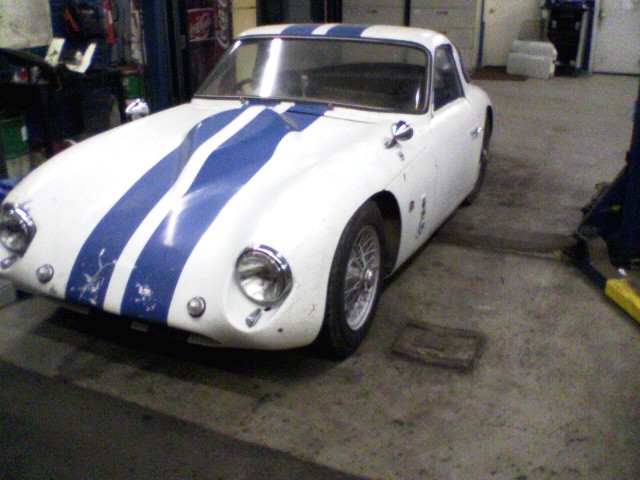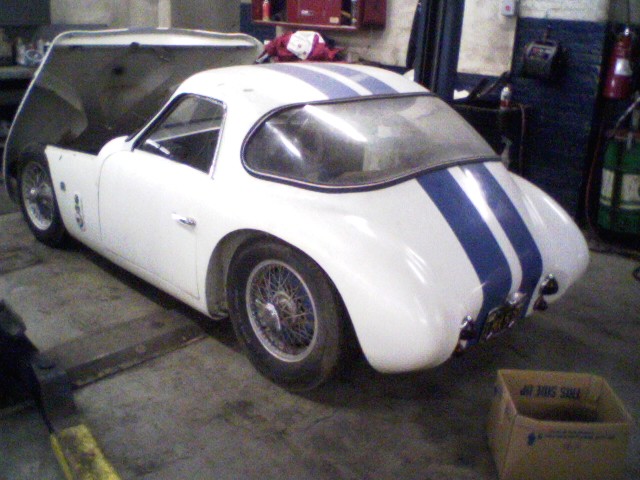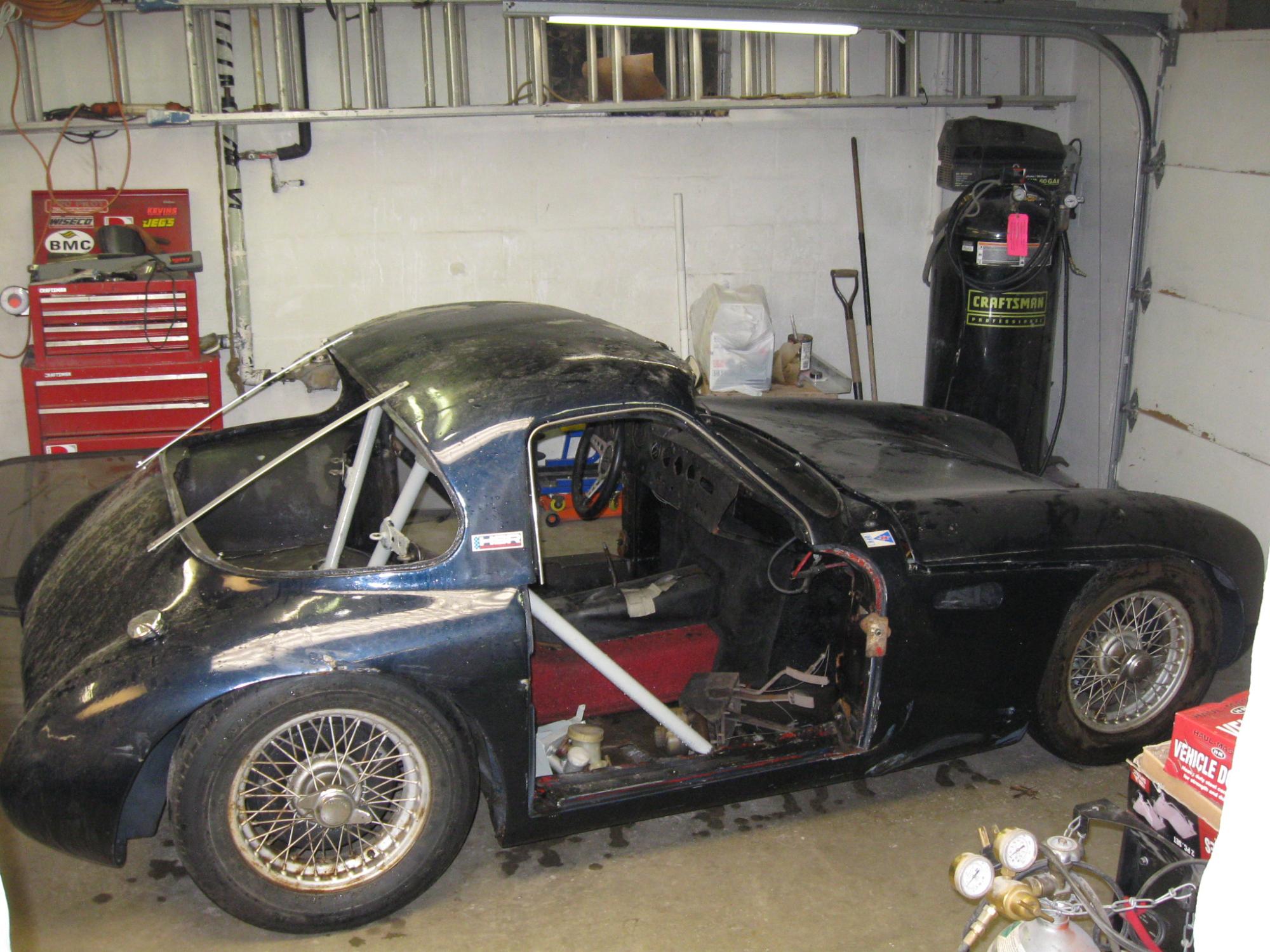 7/C/1
07
This was used as a demonstrator at the New York Auto Show but then was raced for the remainder of its career. Well documented ex Ian Rainford. Ian did a great job returning the car to its original color condition and even my fathers #28. Thanks Ian! Ray Saidel below to meet his old ride as it returned to the Merrimack Street Garage. At the track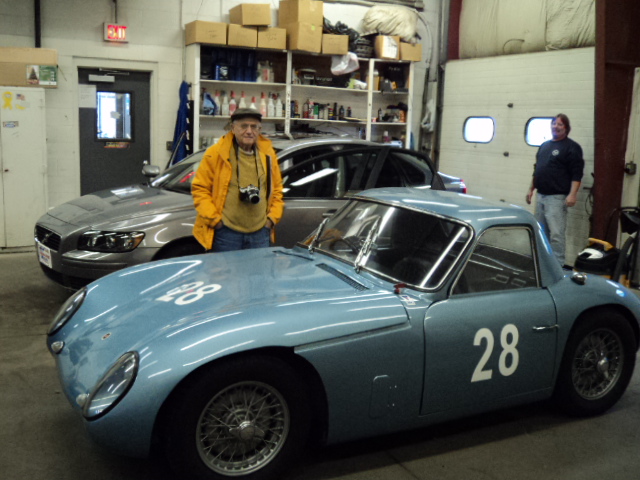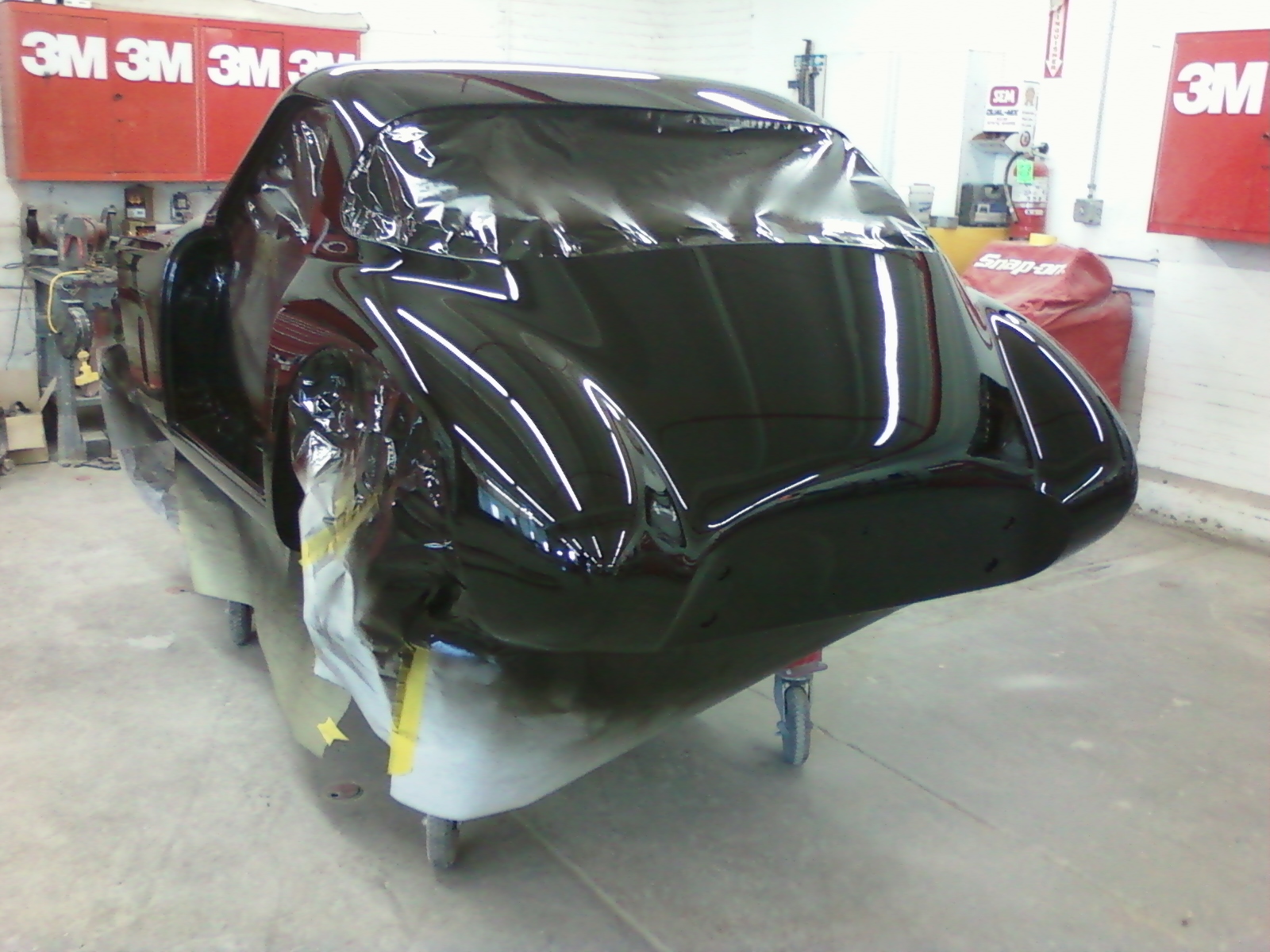 7/FS/108
Current whereabouts unknown
7/FS/109
Currently located in the US