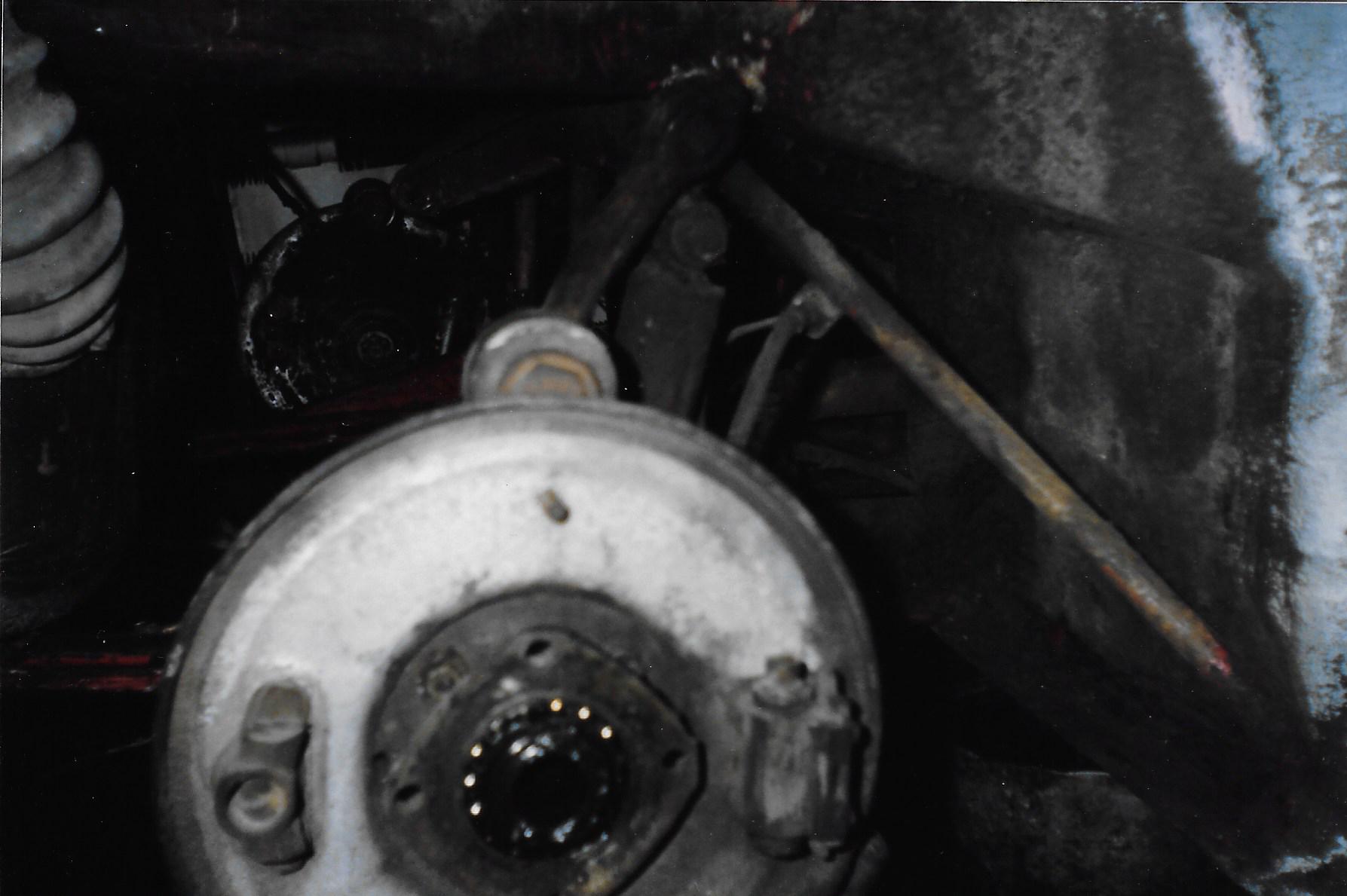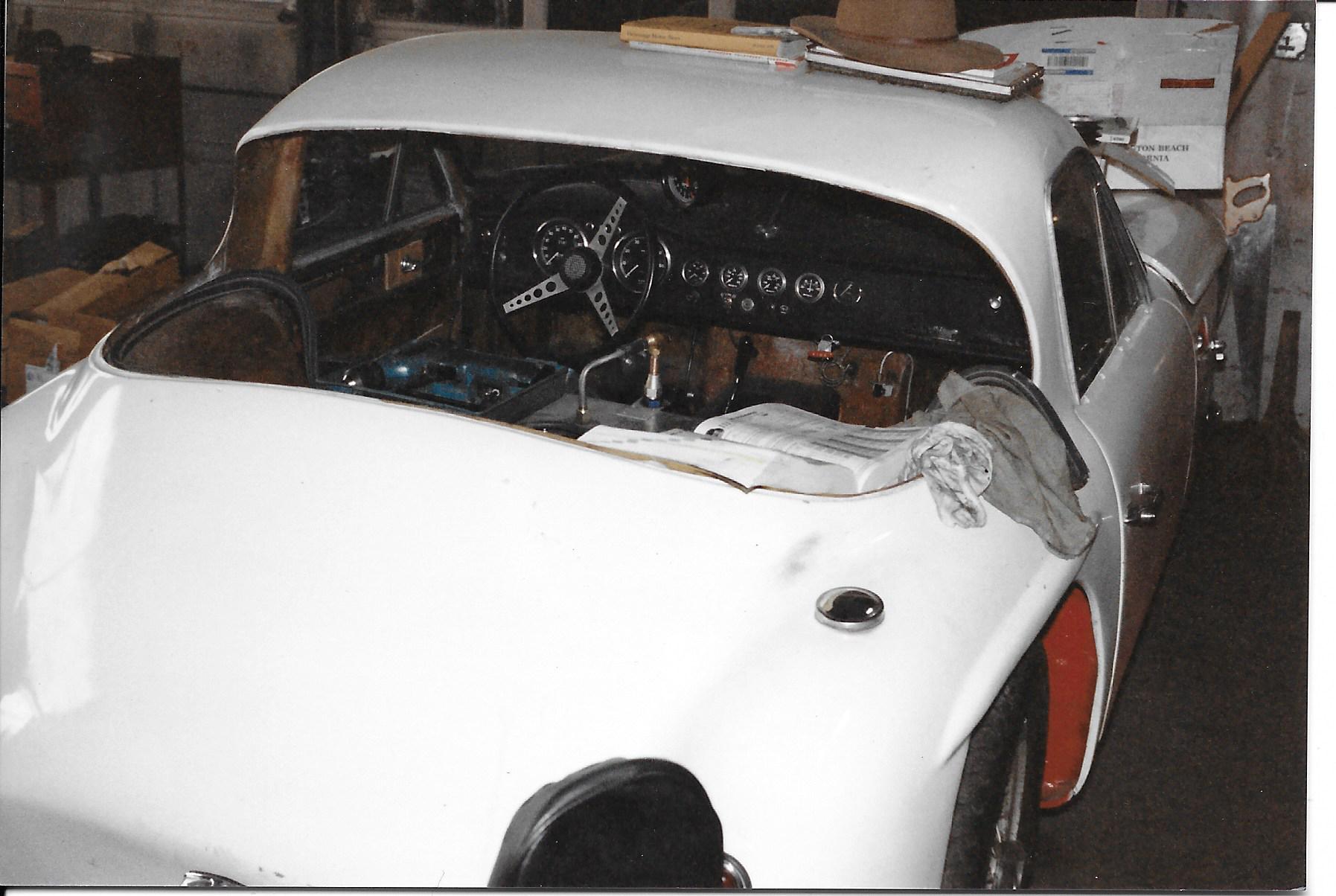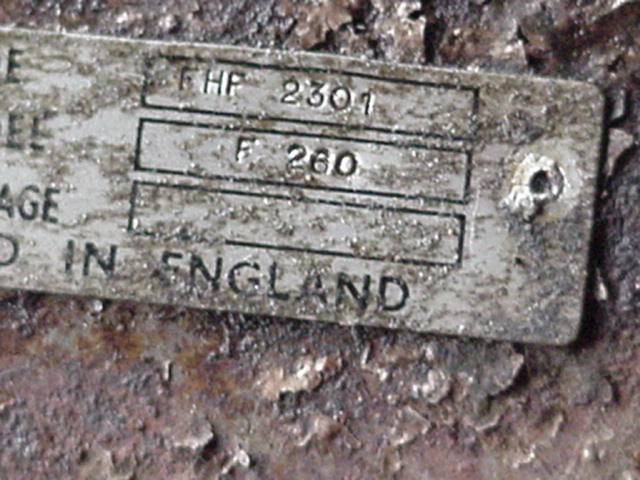 1961 TVR Mk II a serial number 7/B/474 History
This particular TVR was imported from TVR on November 29th, 1961 to RM Imports according to records from Dick Monnich. The color was originally red with black interior. Evidence of this was also found by inspection of the body after removal of the door panels. The car was powered by an MGA 1600 engine number 12H22RS18800. MGAguru website confirms this with a listing of TVRs as follows: TVR Grantura II 1960-1961 Sometimes built with MGA B Series 1500 or 1600 engines. Series II 1960 or 1961 1600 or 1622 with front brakes. The car is thought to have been sold to Bill Peter of Glendale, California. Alex Saidel purchased the car in 1992 from Andrew Davenport of Classic Motorsports in Merrimack New Hampshire. The car had been painted over in white and some pictures can be seen below. These were taken in 1993.
The purpose of restoring 7/B/474 was to be used for Vintage racing but at the time we were racing and maintaining 3 Jomars for myself, my brother Marc, and my father Ray so the restoration took a back seat for several years.The restoration started with removal of the front and rear supsension and inspection of all torsion tubes. The phenolic bushings were worn but not badly and there was no tube wear or cracking. 8 New phenolics were made by US Hydraulics with the grease groove and installed. Suspension bushings were replaced as well as all bearings, brakes, shocks etc. The engine and transmission were pulled and the engine was rebuilt by Manchester Engine Rebuilders using a kit to upgrade from the 1600 to an 1800 cc. The head was measured to have 42 cc chambers. A new cross drilled crankshaft, rods, pistons, and complete bearing sets were installed. Camshaft is a CB4 with lift of 312 @ cam, duration 275 @ cam lobe @ .020" and 0 lash. The cam was installed per instructions at 105 degrees eg inlet VALVE FULLY OPEN @ 105 DEGRE AT TOP DEAD CENTER. The kit provided also had the latter lighter lifters and longer pushrods for less weight. Baffled low sump pan was also provided with the kit. a header was also installed with thermo wrap. The transmission is an MGA close ratio unit serial # ME381. Rear axle is original and was rebuilt by Russell Automotive. New clutch and slave cylinders, brake lines etc. In 2001 all bodywork was done by John Lacz of Lacz autobody in Manchester, NH. Several pictures below show the car in primer. John provided a notebook which details each days activities.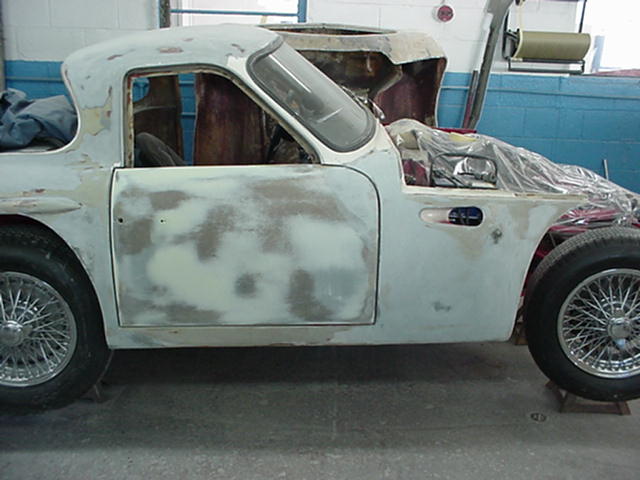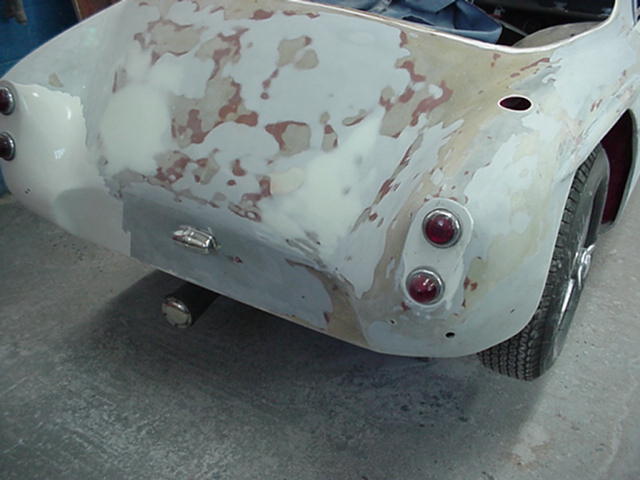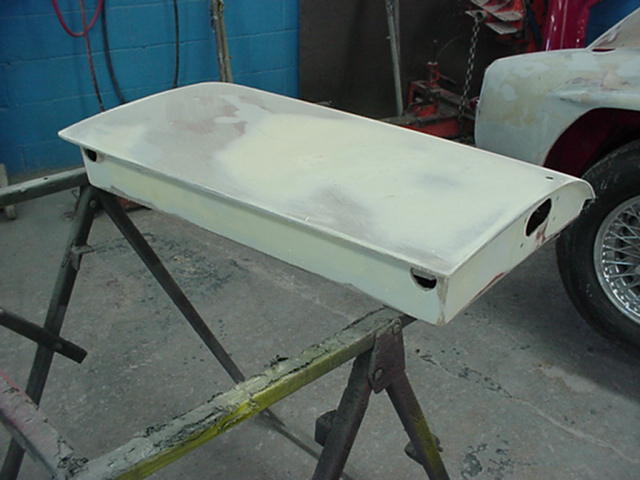 Sanding of the white paint indicated that care had been taken to fully strip the original red paint before repainting the car. This also revealed no damage due to an accident or major bodywork of any kind. Once the door panel upholstery was removed the original red paint was visible.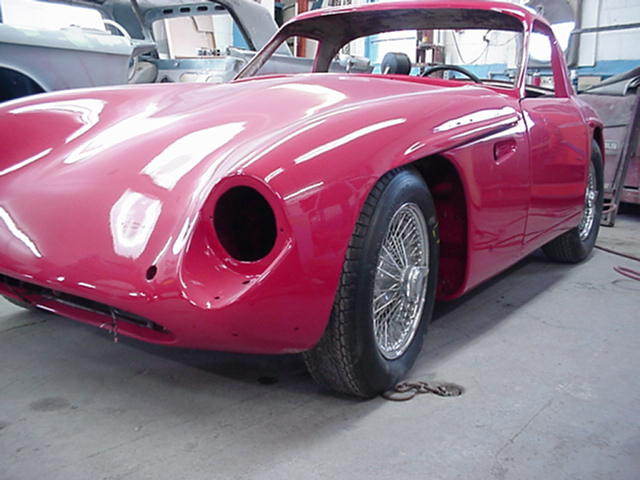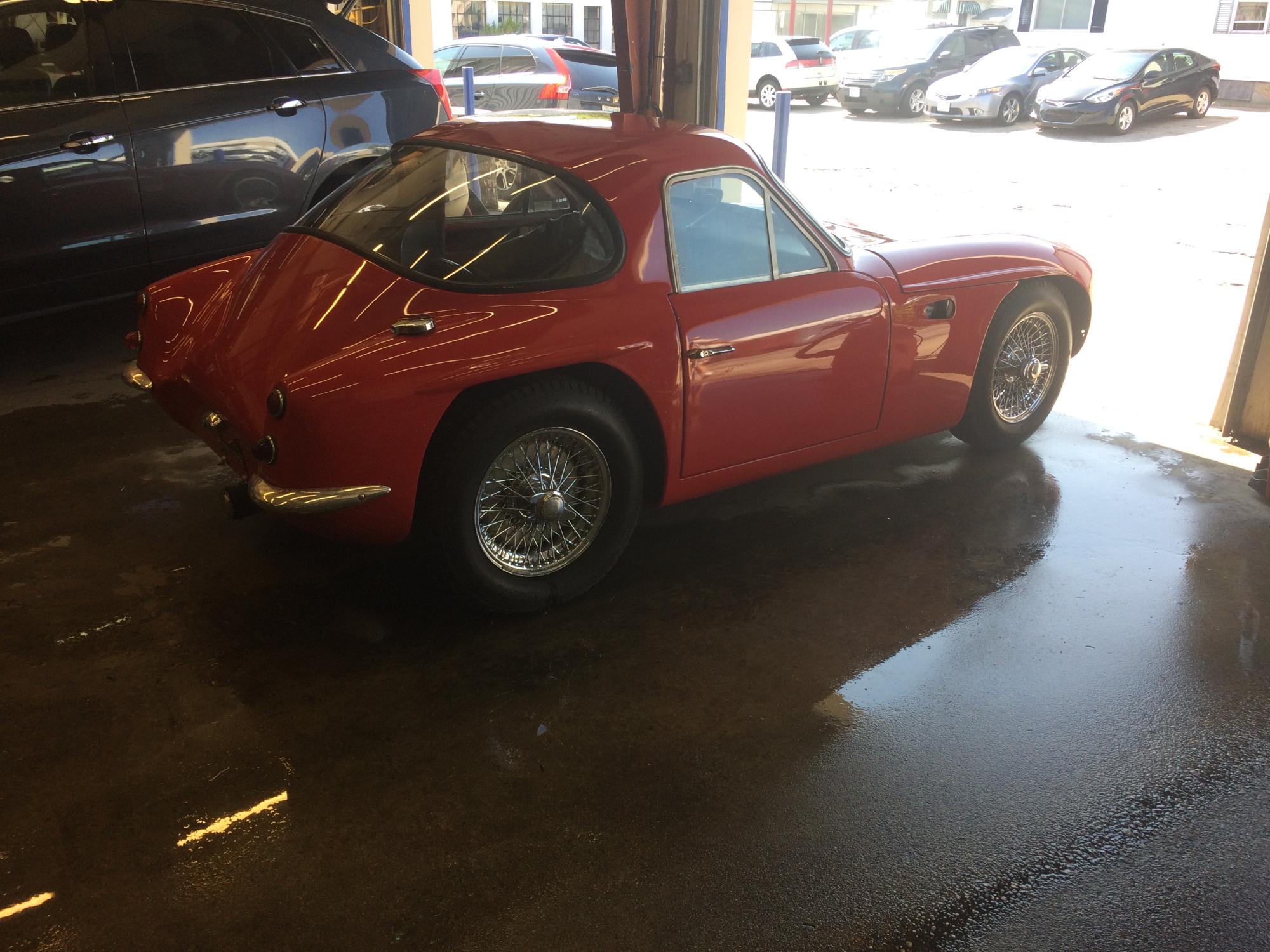 The original expansion tank comes with the car but we converted to a Volvo overflow tank for the interum.
The rear boot cover (fiberglass) comes with the car. As well as the front bumpers and front fender inner wells. There is a crack in the bonnet just above the drivers side hood latch.
New windshield glass and rear window as well. Dunlop racing tines on new chrome wires. Fire system stays with the car as well. Car runs and drives.